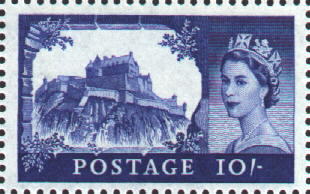 Scotland's Leading Dealer, Valuer, and Auctioneer, for stamps, coins, banknotes, medals, and cards.
Thank you for visiting our website.


Forthcoming Auctions now Live
We have two online auctions in January 2023;
Monday 23 January 2023 - live online auction of stamps and collectables. 431 lots, starting at 5:00pm on the Easylive Auction platform. Click here to see the listings.
Tuesday 24 January 2023 - timed online auction of stamps and collectables. Over 2,000 lots, one sold every 20 seconds throughout the whole day, starting at 11:00am. Also on Easylive and details and listings at this link.
Almost everything in these auctions is some serious shop stock clearance, with everything from single items to large wholesale lots.
"Retirement Sale" big mixes.
We've got big stocks of this stuff so we've decided to make up some special clearance batches. Our stock of these is of millions of stamps so we'd be happy for you to buy a few thousand !
Each lot will be 500g of world off-paper, plus 200g of UK off-paper, and we'll also chuck in a few odd "freebies" with each batch. (If you buy a repeat lot we'll try not to repeat the same free items. Therefore if you are making a repeat order please tell us when you bought your previous one.)
There will definitely be duplication among the thousands of stamps you get, and please allow for there being some damaged here and there. (There might even be an odd stamp on-paper, etc. There is so much stuff we can't possibly check each one.)
Give one a go !
£40 per lot

The big news is that Robert Murray is working towards semi-retirement. The selling-off of stock is underway, as a mix between retail sales, wholesale sales, and auction sales.

We have stopped doing our "quick informative valuations", and we are not buying any material for stock. Neither are we currently accepting material for sale by auction.
We do however still carry out formal valuations (e.g. for insurance or estate valuation), and we can still handle gold coins etc.
If you are wanting to sell stamps, coins, postcards, banknotes, etc. we do have list of other dealers available - please email us asking for a copy.

We are working towards having at least two more online auctions (i.e. at least one live and one timed) but have still to set dates for these. Current plans are for a duo of auctions (Live and Timed) in January 2023 to clear most of our "back shop stock", then another duo in March for the sale of our "front shop stock".

The retail shop is not open at any regular hours, though customers can visit by appointment, or can get in touch to arrange to pick up items they would like to purchase.
*** The retail shop will be open on the following dates.
Wednesday 23rd November, 10am to 4pm
Friday 2nd December, 10am to 4pm
Tuesday 13th December, 10am to 4pm
Saturday 17th December, 10am to 4pm
Thursday 22nd December, 10am to 4pm
No appointment required. Face masks are still required.
The shop has had a lot of tidying and rearrangement, and there's new stock in all sorts of categories.
We're continuing to have the shop open now and again. Support from customers has been very encouraging, and stocks in some areas are dwindling !

Keep watching here, and on our Facebook page, for notes about new stock etc. ***

In the meantime, we are visiting areas of our very large stock, and we'll list below different categories as and when we can "go live" with them.


FUTURE PLANS
In due course the shop will be closed, we will have disposed of our stocks, and we'll not be running auctions. However, Bob Murray will still be active in the stamps and collectables world - carrying out valuations, giving advice to clients with collections for sale, and connecting collectors/dealers/auctioneers where appropriate. With his lengthy experience he's well placed to point people in the right direction.