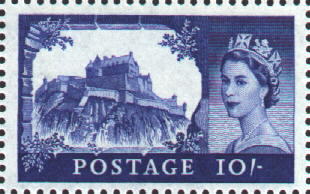 Scotland's Leading Dealer, Valuer, and Auctioneer, for stamps, coins, banknotes, medals, and cards.
Thank you for visiting our website.
The big news is that Robert Murray is working towards semi-retirement, with a target date of about April 2022.

We have stopped doing our "quick informative valuations", and we are not buying any material for stock. Neither are we currently accepting material for sale by auction.
We do however still carry out formal valuations (e.g. for insurance or estate valuation).

We are planning online auctions, probably in about February and April 2022, each of these dates probably being a "duo" of live and timed auctions.

The retail shop is not open at any regular hours, though customers can visit by appointment, or can get in touch to arrange to pick up items they would like to purchase.
We'd very much like to have some days here and there when we can be more generally open, and that will be announced here as and when anything is fixed.

In the meantime, we are visiting areas of our very large stock, and we'll list below different categories as and when we can "go live" with them.