Robert Murray Stamp Shop, Edinburgh
Established 1977
Members SPTA, PTS
Scotland's Best-Stocked and Most Popular Stamp Shop
COINS, MEDALS, and BANKNOTES
Wholesale Coins Price List

Although principally stamp dealers and auctioneers, we are also very busy with business in coins, medals and banknotes. A variable general stock is held at our shop. We do not specialise in any particular area, and many collectors (and dealers) look in on us regularly to see what is new.
As we run down our shop stocks towards semi-retirement, we have large quantities of commoner coins which have built up, offered here in wholesale quantities, suitable for collector or dealer.
If you intend to collect coins from our shop please contact us in advance so that we can have your order ready for you.

Sample Photographs

U.K. Pre-decimal coins

Price



Farthings

£7.50 for 50
£12.50 for 100



Halfpennies

£6.75 for 900g (c.150 to 160 coins)
£60. for 9kg (c.1,500 to 1,600)



Pennies

£6.75 for 900g (c.95)
£60. for 9kg (c.950)



Queen Victoria Pennies

£9 for 900g (c.95)
£80 for 9kg (c.950)



Brass Threepences

£6. for 100
£55 for 1,000

Sixpences

£5.75 per 50
£11. per 100



Shillings

£7.50 per 100
£67 per 1,000



Florins (two shillings)

£7 per 50
£65. per 500



Half Crowns (two shillings and sixpence)

£3. per 10
£10. for 40



Mixed Pre-decimal and Decimal





Commemorative Crowns "as they come", between 1965 and 1981

£5 for 10
£35 per 100



U.K. Decimal coins





Decimal Halfpennies

£3 per 357g (c.200)
£11 1.785kg (c.1,000)



Large Five Pence

£10 for 200 (= £10 face value)



Large Ten Pence

£10 for 100 (= £10 face value)



World Coins





World Coins. General mix, as taken at random from stock, should include little or no U.K. Mixed ages.

£6. for 900g (normally c.120 to 200 coins)
£50. for 9kg.

---
Robert Murray Stamp Shop
5 & 6 Inverleith Gardens
Edinburgh EH3 5PU
Tel 0131 552 1220 (Telephone answering machine will give the times that the phones will be answered.)
Tel 0131 478 7021 Send us
an email
---
Last updated Tuesday 31 May 2022. Copyright Robert Murray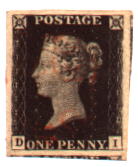 Click the Penny Black to go back to our home page.