Robert Murray Stamp Shop, Edinburgh
Philatelic Supplies - Stamp Collectors' Albums and Accessories
Cosmic Collecting System
This system is an excellent method of storage, especially for people who collect mixed items, and various different formats of page can be mixed in one album, and still have a degree of uniformity.
The pages are made of clear polypropylene, and our suppliers tell us that they are "free of potentially harmful substances" (however, the materials should not be described as being of museum archival quality). The pockets are welded, and the pages are punched 11-hole, so that they can fit 2-ring, 3-ring, or 4-ring binders.
There are 12 formats, as listed here, and they all come at the same price.
Reference
Number of pockets
(no. horizontally x
no. vertically)
Dimensions of pockets
(width x height)
Suggested uses
Cosmic 1
1 (1 x 1)
215 x 293mm
large covers, certificates, sports programmes, letters and documents
Cosmic 2
2 (1 x 2)
215 x 143mm
covers, large postcards, banknotes
Cosmic 3
3 (1 x 3)
215 x 95mm
large stamp booklets, banknotes, miniature sheets
Cosmic 4
4 (2 x 2)
105 x 142mm
postcards, small banknotes, photographs
Cosmic 5
4 (1 x 4)
215 x 75mm
booklets/booklet panes, narrow banknotes, tickets
Cosmic 6
6 (2 x 3)
105 x 87mm
beer mats, large cigarette cards, small banknotes, cloth badges
Cosmic 7
6 (3 x 2)
70 x 143mm
stamp booklets, medals, open match books
Cosmic 8
8 (2 x 4)
105 x 71mm
phonecards, parcel and railway labels, railway tickets
Cosmic 9
9 (3 x 3)
70 x 95mm
playing cards, cigarette cards, baseball cards
Cosmic 12
12 (4 x 3)
52 x 95mm
cigarette cards, matchbox labels, transport tickets
Cosmic 15
15 (5 x 3)
41 x 95mm
cigarette cards, matchbox labels, transport tickets, postal labels
Cosmic 20
20 (4 x 5)
55 x 50mm
thin coins, badges
Prices are very reasonable, and depend on the size of the purchase, and the mix of pages; [these prices include v.a.t. at 20%]
40p each for odd pages
£3.40 per ten (any mix)
£30.95 per hundred (mixed formats)
£31.50 per hundred (of one format)
We also stock binders that will fit these, but they will fit most standard A4-ish binders.
Ordering - see our "How to Order" page. Or, of course, come in to our shop ! See other pages about philatelic supplies.
Last updated Thursday 20 January 2011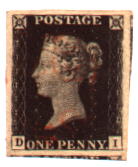 Click on the Penny Black to go back to our home page. |
Click here to go to our site contents page. |
Send us an E-mail

Robert Murray Stamp Shop
5 & 6 Inverleith Gardens
Edinburgh
Scotland EH3 5PU
Tel. 0131 552 1220
Fax. 0131 478 7021
Homepage; www.stamp-shop.com
Email;

[email protected]

How to Order
Mail Orders are accepted by post, telephone, email, or fax. We accept payments by cash, cheque, Visa/MasterCard, Switch/Delta, and some foreign currencies.
Basically, we charge [the advertised price of the goods] plus [the actual price of postage] plus [£1 per order handling charge].
Full details can be seen at our How to Order page.
Our Shop
is open five days each week, and customers are always, of course, welcome.
We carry very wide stocks of the whole world - much, much more than is listed on our website.
Full shop information at this link.