Robert Murray Stamp Shop, Edinburgh
Some of our Favourite or Most Useful Links
---
Philatelic

Weird Stamps (actually called "Here you can identify your weird stamps and at the same time help other people out").
A fascinating site where people post details of stamps they cannot identify, and others have their answers posted in due course. A must for cinderella collectors. The site is now unfortunately dormant, but all the old information is still there.
Scandinavia Philatelic Society
Has details of the society, membership, and so on, as well as a very useful range of Scandinavian philatelic hyperlinks.
OPAL
The Society for collectors of Turkey and area. I loved their virtual gold medals, and hope they bring them back !
I.F.S.D.A.
The International Federation of Stamp Dealers Associations, to which we belonged through our membership of the P.T.S. (unfortunately, the PTS left !). On my last visit, this site was quite factual, and not very flashy, but it can be useful for tracing the addresses of stamp dealers worldwide.
Faroe Islands Post Office
A very attractive site for this most worthwhile and interesting stamp-issuing outpost. Lots of graphics, so if you have a slowish modem you'll have a long wait to get the full effect.
Nepal and Tibet Philatelic Study Circle
Another fascinating area, and along with the Scandinavia PS above, a specialist society of which I am a member.
Scottish Philatelic Trade Association
Tells you about the organisation, "Scotex" its annual trade fair, and has a useful list of members with links to their websites where applicable.
---
Semi-Philatelic
International Currency Converter
A system for converting virtually any international currency into virtually any other.
Post Office tracking service
This allows you to see if items you have posted by recorded delivery or by special delivery (registered) have been delivered. We sometimes find it handy to check before we chase somebody for slow payment of an account !
Parcelforce tracking service
The same, but for parcels. (NB their URL changed recently)
Royal Mail and Parcelforce prices
If you want to make an order to us, but want to get some idea of the cost of postage first, these will help you.

---
Non-Philatelic
Worldwide Email Codes. This page is on our own site, and lists the suffixes found at the end of email addresses (and many website addresses and domain names).
Edinburgh Walking and Running Tours. A totally different wee sideline to our business. Bob Murray occasionally takes groups for walking tours (or running !) in central Edinburgh, with details on this web page. Customised tours are available for smaller groups or special interests.

Spokes. A very worthy organisation looking after the interests of cyclists in our local area. The part of Edinburgh around our shop is very well catered for by cycle tracks on the old railway lines. Why not cycle to our shop - you'll enjoy it ! If you live in the Edinburgh area, buy yourself a Spokes map - whether you cycle, walk, or run, it is a most useful route planner, avoiding busy roads and bad junctions.

Edinburgh Cycle Streets is like a SatNav - or RAC Route Planner - but for cyclists. Type EH3 5PU in as your destination, and it will bring you to within a few metres of our shop.

And another cycle one - the Bike Station "InnerTube Map" of Edinburgh -
download it from this link
. (Our "station" is Wardie Road.)
Directline Structures Ltd.
Do you want a warehouse, or sports hall, showroom, distribution centre (or similar) constructed ? Then speak to my brother Duncan Murray. His business is based in Kent, and most of their work is in the South East of England, but other jobs can and have been be taken on elsewhere.
Scots Music Group. Originally part of the City of Edinburgh Council Community Education Service, it runs over 40 various music classes, plus ceilidhs, workshops, and pub sessions. Robert Murray can be found on most Wednesday evenings (approx. 9.00-11.15pm) playing guitar in the traditional session at "The Canons' Gait" public house, 232 Canongate (lower part of the Royal Mile), Edinburgh. He only gets away with it because his mistakes are hidden by all the other musicians ! See songbook. Also see Noisy Shoes. And BurnsNight.com. And Scottish National Anthems.
Other mixed links within our own websites; Philatelic Bureau Listings, Philatelic Society Listings. "Stamps for Dummies".

Edinburgh Interest, especially cycle-related. Our shop is very well served by the network of cycle tracks - once on the track near our shop, you can get to Newhaven/Leith, or Warriston, or Roseburn/Haymarket without getting near a motor vehicle ! [So for example, if you bring your bike to Haymarket Station and follow this route, you can be on quiet road and paths in about 200m, and on cycle track within 1km. A further 5km of cycle track takes you to the exit nearest our shop, from which we are 300m. So - 6km station to shop, of which only about 200m is busy roads. Perfect !]

---

Last updated Saturday 28 December 2013.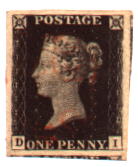 Click the Penny Black to go back to the beginning (home page). | Click here to go to our site contents page.


Robert Murray Stamp Shop
5 & 6 Inverleith Gardens
Edinburgh
Scotland EH3 5PU
Tel. 0131 552 1220 or 0131 478 7021
Homepage; www.stamp-shop.com
Email;

[email protected]

How to Order
Mail Orders are accepted by post, telephone, or email. We accept payments by cash, cheque, debit card, Visa/MasterCard, and some foreign currencies.
Basically, we charge [the advertised price of the goods] plus [the actual price of postage] plus [£1 per order handling charge].
Full details can be seen at our How to Order page.
Our Retail Shop is our principal method of business, and is open four days each week Customers are always, of course, welcome.
We carry very wide stocks of the whole world - much, much more than is listed on our website.


Follow us or connect on
FaceBook LinkedIn Google+