Robert Murray Stamp Shop, Edinburgh
Testimonials

If you have not dealt with us before, or perhaps never even heard of us, you may find the following extracts from notes and letters received of some interest.

"Stumbled upon this shop while on vacation in Edinburgh. Fantastic place to lose an hour or two digging through old coins."
DS, on shop's Facebook page.

---
"Brilliant, very thorough, friendly and polite. I enjoy coming here."
RCT, on shop's Facebook page.

---
"Extremely helpful in dealing with bits and pieces of my father's "collections" of 30-40 years ago. Honest advice and the items of value put into auction and realised more than was estimated. A good place to go to if you have to deal with a house clearance and know nothing about stamps and coins."
IW, online Google Review.

---
"

Very experienced, professional and gentlemanly stamp and coin dealer.

"
CW, online Google Review.

---
"

very impressed - you did say that was the best way to do it and you were spot on - I really appreciate your help with it - made life very easy for us"
Email from auction vendor BJ

---
"Very nice shop full of beautiful things which seem to be reasonably priced. They have been very helpful to me as someone with very limited experience of stamp collecting."


EC, online Google Review.

---
"Very helpful dude, who liked a challenge. Very reasonable prices and can't wait to visit again."
JB, online Google Review.

---
"Sir, it was my pleasure to visit your shop this past Thursday afternoon as an interlude to a business trip in Edinburgh. Although my purchase (some old and modern postcards) was small, I was treated in a most friendly and courteous manner by your staff. The brief visit to your shop was actually the highlight of my business trip.
Thank you."
MM (USA ?)

---
"Glad to see The best stamp shop in Edinburgh is still running - must be about 6 years since I've been in, but I enjoyed every hour of it!"
IB (on the web)

---
"... we really do appreciate your efforts, especially in view of all the other lots that you had to deal with at that no doubt very busy time. ..... I came up in what I like to call the old school where standards are maintained and courtesy and service matter; having spent a lifetime in retail management myself; and as this was the first time that I have dealt with your firm it was a pleasant surprise to receive such service, courtesy, and attention. ..... By the way the two lots we bought were excellent value and exactly as described."
FC, Lincolnshire, England.
---
"Thank you for this lot, received with great pleasure and a much finer example than anticipated from the (cautious) description in the sale catalogue."
CN, Tyne & Wear, England.
---
"I loved the air of excitement and 'busy-ness' in your shop the day I called in."
AM, Australia.
---
"Highly delighted !"
BW, Jersey
---
"I am very pleased with quality of stamps ..... look forward to your next auction .."
WG, Ayrshire, Scotland
---
"Please pass on my thanks to the person responsible for taking the time and the trouble with the packing."
NS, Belfast, Northern Ireland
---
"You obviously took time and made a big effort in looking through my husband's stamp collection. He always enjoyed his visits to your shop and appreciated the interest and expertise - and so it is with a feeling of peace and pleasure that I leave his enthusiasm with you. My thanks for your kindly dealing with this for me and my family."
KF, Fife, Scotland
---
"SAME AGAIN please !"
AS, Berwickshire, Scotland
---
"Congratulations for your service. It's the best I've ever received." "Greetings from your new customer"
GA, Buenos Aires, Argentina

---

Last updated Thursday 14 February 2019.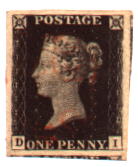 Click on the Penny Black to go back to the beginning (home page). | Click here to go to our site contents page.