Robert Murray Stamp Shop, Edinburgh
Reciprocal Links
As you as possibly aware, or are just finding out, (or perhaps your mind is just about to be boggled by it), there are many thousands of philatelic sites on the Web. Listed here are any sites that list our site as a link. It seems only fair to pay the favour back.
Joe Luft's Philatelic Resources on the Web
Francis Chan's Stamps and Philatelic Resources
Stampfinder Commercial/Dealer Links
Copenhagen Stamp Shop/Amagerbro Frimaerker A stamp shop in Copenhagen, my second-favourite city in the world !
Great Britain Philatelic Society They haven't asked for a link, but we seem to get quite a few people clicking over to our site from theirs.
Philatelic.com has a general site with lots of links

Cynscribe - a calligraphy site
stampauctions.org
philatelicsociety.com
philatelicbureau.com
philatelictraders.com
philatelicsoftware.com

Our own mirror sites www.murraystamps.com :: www.murraystampshop.co.uk :: www.post-shop.co.uk :: www.robertmurray.biz :: www.robertmurray.co.uk :: www.stamp-shop.net :: www.stampshop.biz :: www.1stamp.co.uk :: www.aaastamps.co.uk

If you know of any sites that list us that we seem unaware of, or if you know of sites that really should have our details, please let us know.

---

Last updated Tuesday 7 November 2006.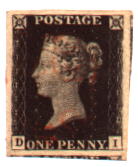 Click on the Penny Black to get back to our home page. | Click here to go to our site contents page.