Robert Murray Stamp Shop, Edinburgh
Established 1977
Retail shop, auctioneers, mail order
www.stamp-shop.com
Robert Murray Stamp Shop, Edinburgh
Sherlock Holmes first day cover
Arthur Conan Doyle was an Edinburgh man, so we had to do something special for the issue of the Sherlock Holmes stamps in 1993 !

We produced just one hundred first day covers which were, on the day of issue of the stamps, carried around some of the places in Edinburgh which have Sir Arthur Conan Doyle connections. The cover bears cachets showing its visits to Picardy place (Sir Arthur Conan Doyle's birthplace), Lauriston Gardens (next street to where he lived in 1881, and used as a street name in A Study in Scarlet), 2 Melville Crescent (home of Dr. Joseph Bell; if you know your Holmes, you'll know who he was !), and to show that they were posted at the old Edinburgh General Post Office (on the go as the GPO in Doyle's time, now closed down). A descriptive sheet details other places covers were carried to (but for which there are not cachets).
Covers are individually numbered. After initial sales at the time, some stock was filed away, which we have now cleared for sale.


Price each £10 (shop customers)



Orders by post
(order online here, or see "How to order")

£11.50 to UK addresses

£12.50 to foreign addresses
---
Last updated Tuesday 8 January 2019. Copyright Robert Murray 1999 to 2019.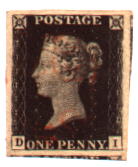 Click the Penny Black to go back to the beginning (Home Page). | How to order | Click here to go to our site contents page. |
E-mail us